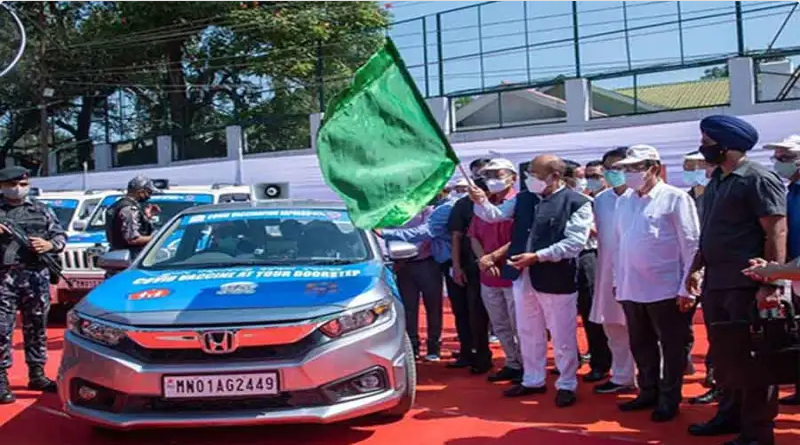 Anaxee Extends Heartfelt Gratitude
Oct 13 2021
---
Anaxee Extends Heartfelt Gratitude to Shri Biren Singh, Hon'ble Chief Minister for Launching Project Swaraksha in Manipur.
On Monday October 11th, Manipur Chief Minister Shri. N. Biren Singh launched the "COVID-19 Vaccination Express" which will distribute vaccinations to people's homes across the state and also announced the commencement of Project Swaraksha, a collaboration between USAIDNISHTHA/Jhpiego.
Under Project Swaraksha, the USAID NISTHA team would mobilize those people who are hesitant to take vaccines and bring them to vaccination centres.
Dr Sapam Ranjan, Advisor to the Chief Minister on Health, Minister Shri S. Rajen, Minister Shri Vungzagin Valte, and D.C. of Imphal West Shri Kiran Kumar were among those who attended the ceremony. Hon'ble Chief Minister Shri Biren Singh, spoke at the event, asking the public to be vaccinated willingly and to avoid spreading misleading information about vaccines' effects. He claimed that in the recent past, roughly 97-98 percent of those who died from COVID-19 were unvaccinated. He emphasised the significance of total vaccination across the state to combat the pandemic, and urged local clubs and social organisations to help the vaccination campaign by providing information to those who have not yet been vaccinated and encouraging them to do so as soon as possible. Shri Narendra Modi, the Prime Minister, was also congratulated by the Chief Minister for his concern for the state and his initiative to provide free vaccination to all citizens.
Anaxee also expresses thanks to Crypto Relief for this support.
****