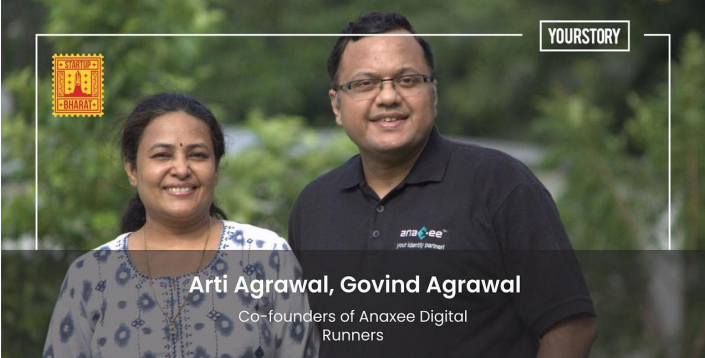 Anaxee: Helping You REACH Bharat! – YourStory
Oct 23 2021
---
YourStory is India's no.1 and Asia's leading media platform for entrepreneurs. It is dedicated to championing and promoting the entrepreneurial ecosystem in India and tells the stories of entrepreneurs with immense love and passion.
This time they have recounted the inspirational story of the Co-founders: Arti & Govind Agarwal, who created Anaxee Digital Runners, an Indore-based startup that helps businesses access last-mile data, and describes their vision of digitalization reaching the remotest part of India. YourStory provides glimpses of their ingenious and visionary work for creating a data-rich India.
Your Story news-link : https://yourstory.com/2021/10/startup-bharat-indore-anaxee-provides-last-mile-data/
Anaxee assists businesses and brands in connecting with Bharat. Its network of 'Digital Runners' goes door to door in isolated rural and semi-urban areas, bridging the digital divide for clients. Anaxee Digital Runners' "Project Swaraksha" won a $1 million pledge from United Way of Bengaluru in July of this year (UWBe). The goal of the study was to eliminate COVID-19 vaccine apprehension among the rural population.
Project Swaraksha, which started on May 22, 2021, aims to deploy over 20,000 digital runners to allow individuals in rural and semi-urban regions access the CoWin app and locate local vaccination centres.Anaxee, a last-mile outreach and data-collection service provider in India, seeks to address this type of digital divide with Project Swaraksha.
Moreover, half of India is rural, and the country is geographically dispersed. Despite widespread internet access, businesses and, social projects often struggle to reach rural populations. Companies require a dispersed network to capture this distributed demand, which Anaxee solves with its 'network-as-a-service'
offering.
Anaxee, founded in 2016 by the husband and wife team: Arti and Govind Agrawal, combines both tech stacks and on-the-ground manpower to reach out to individuals in the most remote areas of India. Apart from ensuring deep reach in the most rural corners of India, Anaxee also assists customers in developing datadriven business models. Arti & Govind have genuinely demonstrated that in this digital age, there is a chance to improve people's lives in ways that were unimaginable just a few decades ago.