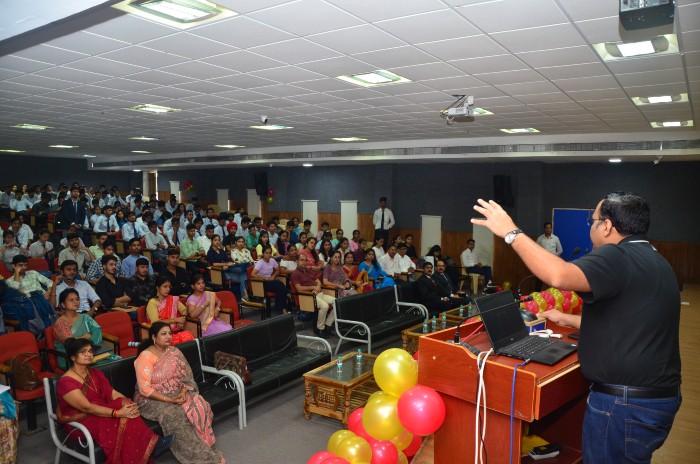 Connecting With Tomorrow's Visionaries: A Day at Acropolis Institute, Indore
Aug 23 2023
---
Indore | August 2023
Last Monday, I attended a Student Induction Ceremony as a Chief Guest at the Acropolis Institute of Technology and Research in Indore. Acropolis Group of Institutions is one of the premier educational institutions of Central India.
It was a treat to interact with the energetic young students. Their energy and curiosity were truly infectious. During my talk, I shared insights from my journey as the founder of Anaxee Digital Runners and discussed various aspects of entrepreneurship, innovation, and the importance of pursuing one's passions.
The opportunity to interact with these budding talents and contribute to their growth was incredibly rewarding. As an entrepreneur, I firmly believe in the power of knowledge-sharing and mentorship, and this event perfectly encapsulated that spirit.
Thank you, Acropolis Institute, for giving me this platform to connect with the future leaders of our nation. I am excited about their journey ahead and the remarkable contributions they will make to the world.
Govind Agrawal, CEO, Anaxee Digital Runners Pvt. Ltd.
India's REACH Engine.