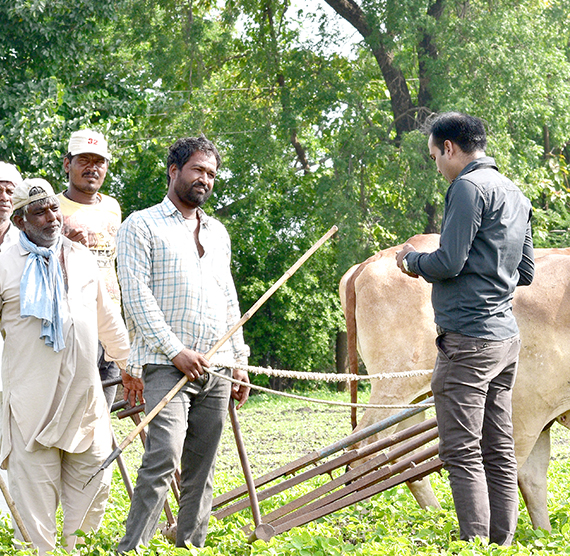 Digital Customer Onboarding
Oct 23 2019
---

When your customers get on-boarded on your digital platform, things start changing.
Clarity, insights and easy management are few perks that come with Digital Customer Onboarding.

India homes 17.7% of the world population which is scattered across rural, semi-urban, and urban areas. Though it is simple for brands to plan business expansion and market in urban areas, the option to market in semi-urban and rural areas are very limited which hinders the reach to a large number of end-customers.
Agrostar, an agri-tech platform, wanted to reach farmers across a predefined geography to promote it's app and enable large scale adoption of their agritech services. Their challenge was to reach farmers in villages and explain to them the benefits of going online for their irrigation requirements.
Anaxee activated its network of digital runners across 1300 villages across India. The runners approached 25,000 farmers at their doorstep to illustrate the benefits of adopting Agrostar and registered them on the app. Our network helped agrostar touch a market segment which most channels of marketing are not equipped to cover along with a personalized pitch and spreading representatives across the spectrum.