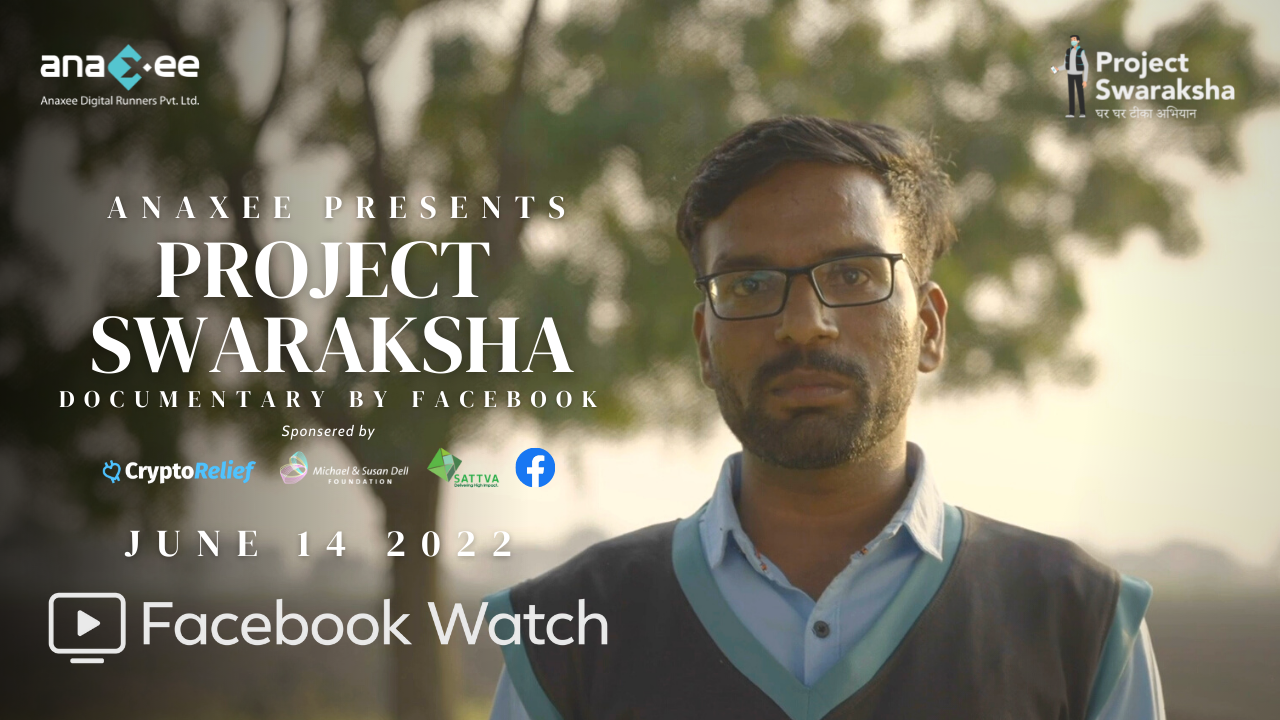 Documentary on Project Swaraksha by Facebook | Anaxee Digital Runners | Trailer
Jun 10 2022
---
The trailer is out now!
The full Documentary on Project Swaraksha will be released on 14th June 2022 on Facebook Watch. This documentary film is produced by National Film Award winner, Ms. Priyanka More. She won the 67th National Film Award for Best Film on Social Issues category.
It will showcase our tech-based approach to executing social project touching 3 million rural citizens across India.
The Team Priyanka More has beautifully captured insights of field work done under Project Swaraksha. The film demonstrates how a large distributed human network + technology can help in large-scale health interventions in rural India.
Releasing Soon on your screen! 14 June 2022