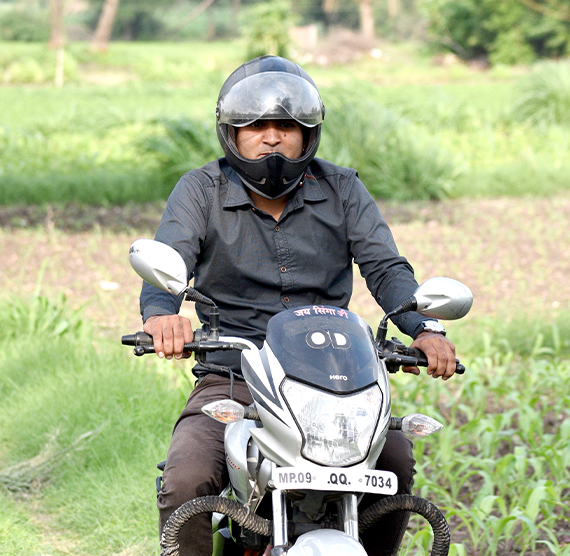 Rural Survey
Nov 2 2019
---
It's critical to know what, how and why the 69% of India is doing. Get real insights from rural India to make effective decisions about your product, expansion strategy, ROI and what not.
DeHaat
When an organization begins expanding to new areas, especially when they are establishing brick & mortar outlets, it requires substantial efforts in terms of critical decision making about which area to choose, what products should be placed, figuring out the meaningful audience; all this is a daunting task.
Problem
DeHaat, a tech driven company targeting a trillion dollar agriculture market, a sector which employs 58% of Indian population, is penetrating with its innovative delivery model and data driven insights.
DeHaat is now expanding its business and reaching more farmers to empower the backbone of the Indian economy.
Problem is simple but a herculean one, how to reach millions of farmers and get meaningful data?
Problem is simple but a herculean one, how to reach millions of farmers and get meaningful data?
Solution
Solving the above problem requires significant efforts at each level like training partners to ask questions in the local language, process of collecting data on digital platforms, reaching the target audience of million people on ground in a month or two
DeHaat partnered with Anaxee to solve the problem of "last mile reach" to understand the farmers of India about their spending behavior, what kind of products farmers prefer and many more insights.
Anaxee with its strong network of "Digital Runners" took up the challenge to bring insightful data for an extended geographical region from thousands of responses gathered.
Anaxee activated more than 700 runners at once to collect data from farmers. In this process Anaxee covered around 1300 villages and collected over 1.2 Lakhs data points from various geographical areas suggested by DeHaat.
With this large data-set and meaningful insights, DeHaat was able to make many business critical decisions.