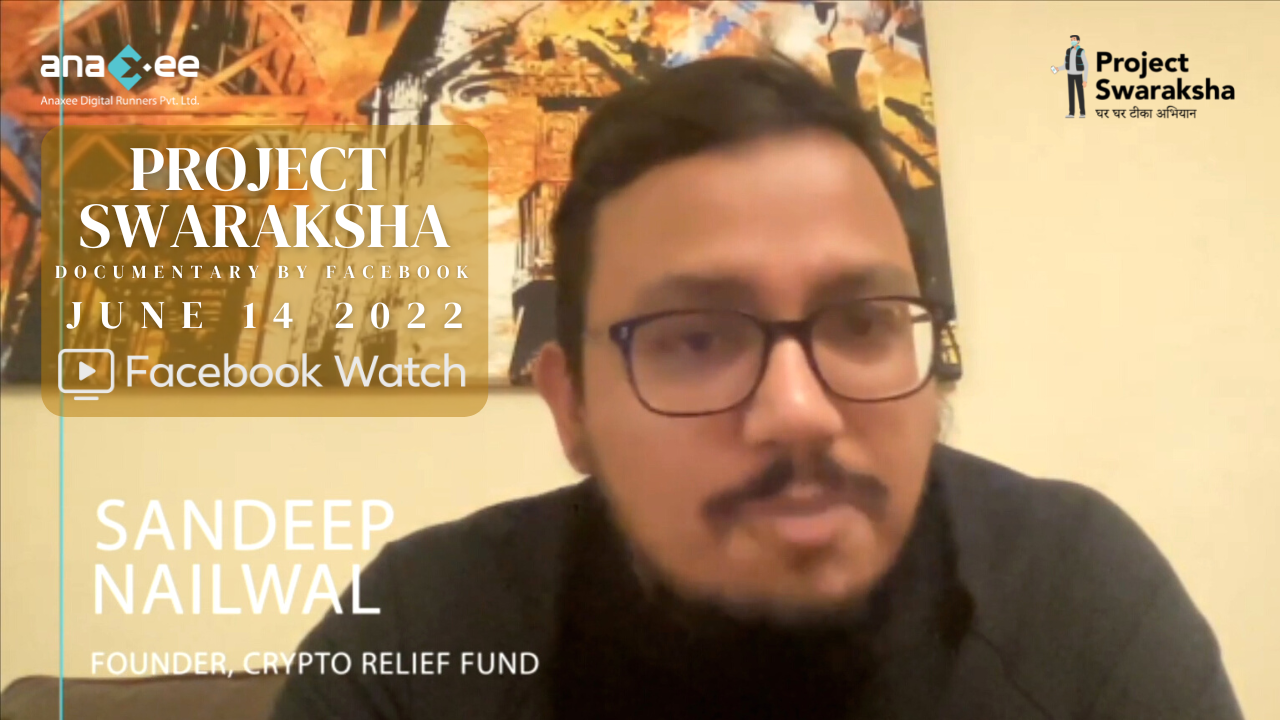 Introducing Sandeep Nailwal, Founder of Crypto Relief Fund.
Jun 10 2022
---
Initially, we started Project Swaraksha as a crowdsourced initiative. The idea was to reach to the local industrialists, and organizations like CII to raise funds, and target vaccination of 1 Lakh rural citizens.
But then our message reached the Crypto Relief Fund who took interest and committed 1 million rural citizens which changed the complete course of Project swaraksha.
Listen to what founder of Crypto Relief Fund, Sandeep Nailwal has to say. Sandeep Nailwal is also the Co Founder of Polygon.
We thank Puneet Agrawal of Crypto Relief Fund, and the team for trusting us.