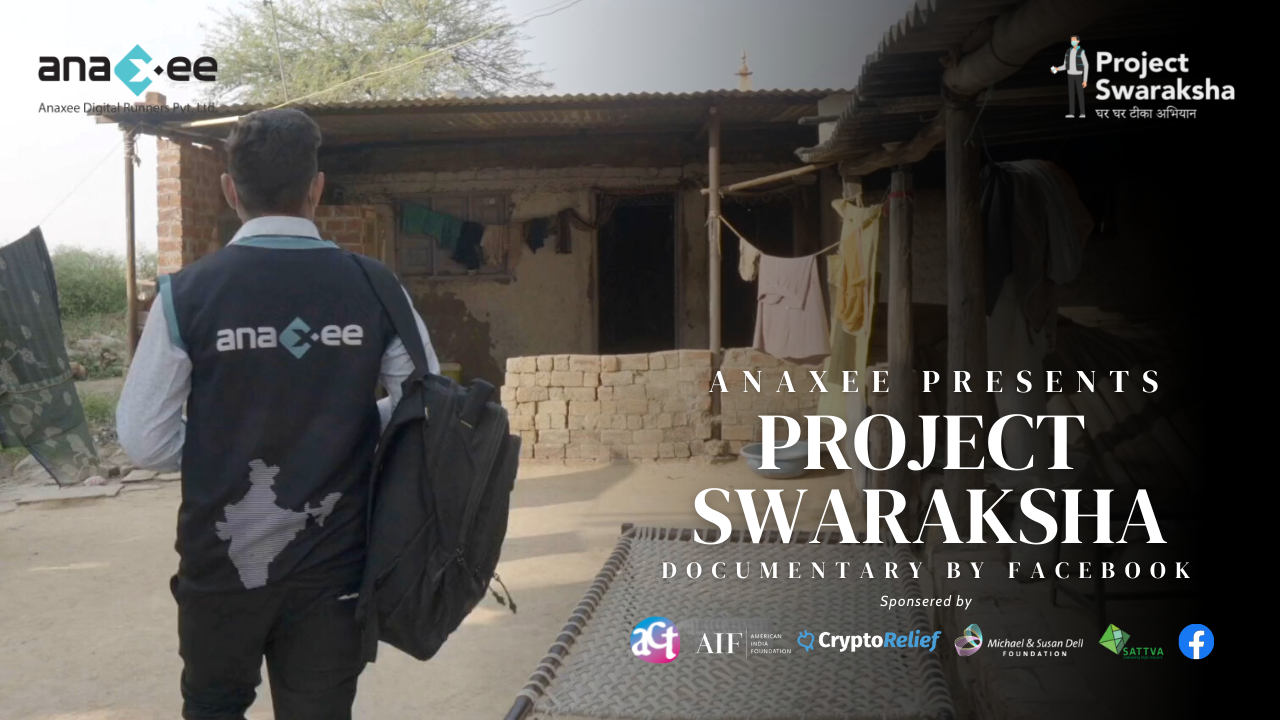 Project Swaraksha Documentary by Facebook | Anaxee Digital Runners Pvt Ltd
Jun 24 2022
---
Project Swaraksha Documentary by Facebook | Anaxee Digital Runners Pvt Ltd
This #film is very important. It showcases how Project Swaraksha created an impact on a large scale. We reached 3 million rural citizens, counseling them and helping 2 million people get vaccinated. This project helped in demonstrating how a large distributed human network equipped with the right technology can help in solving any kind of problem.
Around 1 year back, in June 2021, when Vaccine Hesitancy was a big concern across Rural India, Anaxee Digital Runners Private Limited started a small social initiative with our #Digital Runners to help counsel rural citizens and explain the benefits of the Covid Vaccine. Since the complete CoWIN Vaccination program was online, there was a digital divide, making access to vaccination difficult for a lot of rural people.
Do you remember, people, fighting to get an appointment on the CoWIN portal?
Project Swaraksha came to the rescue, providing digital assistance using Digital Runners + Technology. We thank Meta (aka Facebook) for covering our story in such a beautiful manner. Please go through this 9 mins Documentary made by National Film Award-winning producer, Priyanka More on Project Swaraksha and Anaxee. Released on #FacebookWatch.